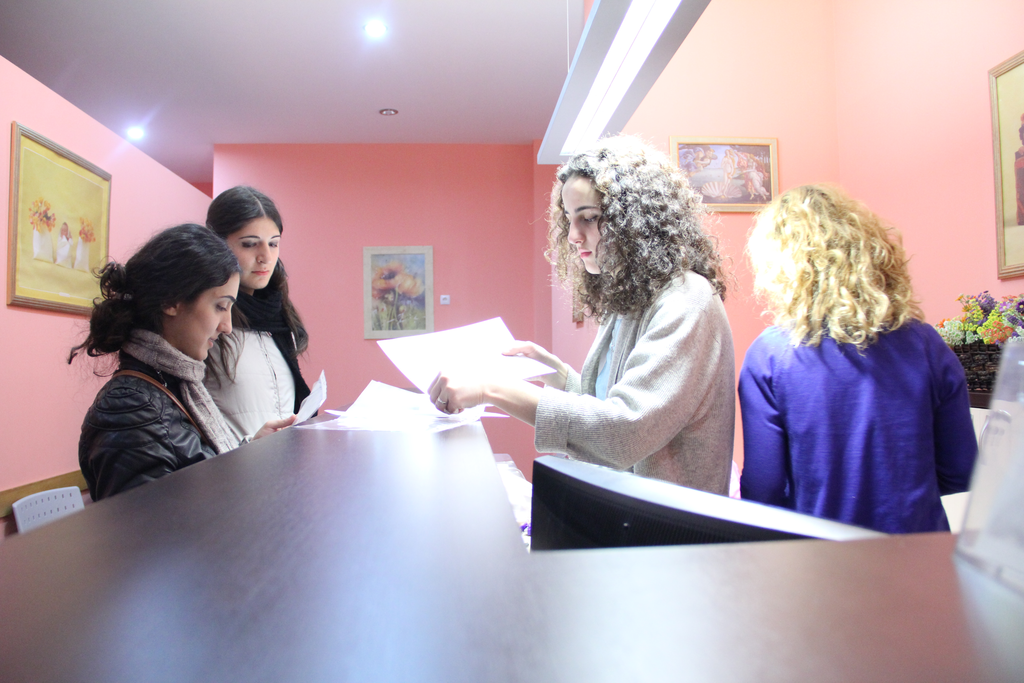 "Venus Georgia" renewed obstetric-gynecological rehabilitation centre with new ideas!
Values :
Customer attitude
Caring team
Education
Innovation
History
"Venus Georgia" obstetric-gynecological centre was established in 25.12. 2005
"Women's Rehabilitation Association" was founded on the basis of the clinic in 16.05. 2008.
Cooperation between "Venus Georgia" and "Women's Rehabilitation Association" simultaneously obtain clinical and scientific works.
"Venus Georgia" is the only medical centre in Georgia, where by help of mandatory and alternative medicine we can resolve obstetrical and gynecologic post surgical problems, including medical, physical and psychological rehabilitation.
Mission
Evidence- based medical care, which improves women's health; Comprehensively-equipped Women's care practice is capable of handling nearly anything from general obstetrics and gynecology to infertility, high-risk obstetrics, reproductive endocrinology and infertility, breast health, minimally invasive surgery.
Delivering innovative obstetrical and gynecologic rehabilitation activities for physicians and patients. This service designed to restore and rehabilitate a person level of functioning, provide treatment, education and offer adapted opportunities to aid in improving and maintaining physical, cognitive, emotional and social functioning.
Providing community services:Training women in reproductive ages;Training physicians.
"Venus Georgia" – advantages
There are several reasons we believe ,that "Venus Georgia" is a strong candidate and well suited for our patients. We are honored that patients feel comfortable enough with us that they are willing to trust us with intimate personal information in order to allow us to better serve them.
This is the only medical centre where rehabilitation activities occurs in obstetrical and gynecologic field.
Obstetric and gynecological post surgical problem resolution and effective treatment.
Individual, couple and family support and counseling.
Our patients benefits from treatment by highly experienced, multidisciplinary team of physicians and counselors to provide outstanding care while recognizing the psychological, emotional and social aspects of gynecologic problems.
This is the one where quality of care, safety and patient satisfaction are the number one goals.
Antenatal care based on perinatal psychology.
Clinical and multidisciplinary diagnostic guidance to ensure physiologic pregnancy.
Applying scientific findings and new technology to improve the health of women.
Provide diagnostic and preventive therapy.
We also provide esthetic services for all age women.